Corporate social responsibility is an integral part of the company culture at KNND. As a responsible corporation, we actively seek opportunities to fulfill our responsibilities through diverse social contributions.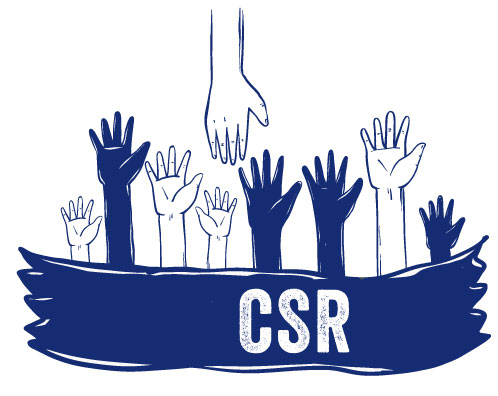 KNND recognises and embraces its commitment to the community in which we operate. We truly believe the private sector can play vital role in making a the world a better place. Our social investment strategy is based on our vision to help the world run better and improving people's lives.
Our approach is driven by our core values & business ethics.
"Corporate Social Responsibility is the continuing commitment by business to behave ethically and
contribute to economic development while improving the quality of life of the workforce and their families as well as of the local community and society at large".
by Lord Holme & Richard Watts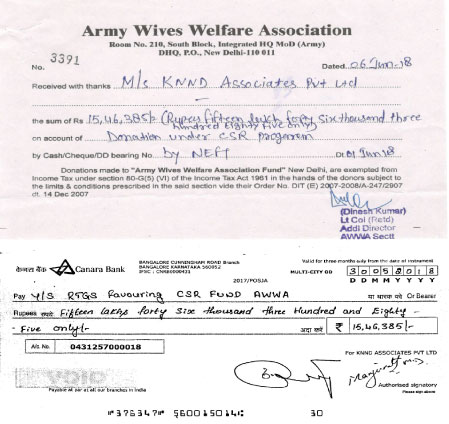 AWWA a NGO is the acronym for Army Wives Welfare Association. This association works for the welfare of the spouses, children and dependents of the Army personnel. It is aptly referred as the invisible hands that shape the punch of the Indian Army.
Team KNND came forward with generous contributions towards this noble cause. An initiative we're proud of!